Features to complete
Read a card, and start a timer
When removing the card,the timer automatically stop⌛️
When the time's up, the corresponding LED will be on
To turn off the LED, just remove the card from the RFID reader
Problem I met with: To know the moment when the card is removed. —-> tutorial here.
Progress:
sense different cards
sense the RFID card's present and absence state
set timer according to the card ID
control the LED for the timer
code here: link
---
Trouble
When I tried to connect the circuit with Arduino Nano (instead of Uno), I got the following error message:
WARNING: library rfid.master claims to run on (avr) architecture(s) and may be incompatible with your current board which runs on (mbed) architecture(s).
I solved the trouble referencing this link, by directly changing the library.properties of the rfid in the Arduino library folder.
However, after that it still returns error. I considered the time.h library is not compatible with the Arduino nano board.
So Next Step is to use back to Uno or try using Bare Touch Board, cuz it's thiiiiiiiin.
---
Update on the next day:
it doesn't work on bareboard..:(
Maybe because the bare board is based on leonardo, and the wiring may be different?
Found a writing tutorial on RFID & Leonardo here: https://www.youtube.com/watch?v=G3EbGiuTrbQ
Bareboard: pinmap
Oh, on the Leonardo page, it also said: "SPI: on the ICSP header. These pins support SPI communication using the SPI library. Note that the SPI pins are not connected to any of the digital I/O pins as they are on the Uno, They are only available on the ICSP connector. This means that if you have a shield that uses SPI, but does NOT have a 6-pin ICSP connector that connects to the Leonardo's 6-pin ICSP header, the shield will not work."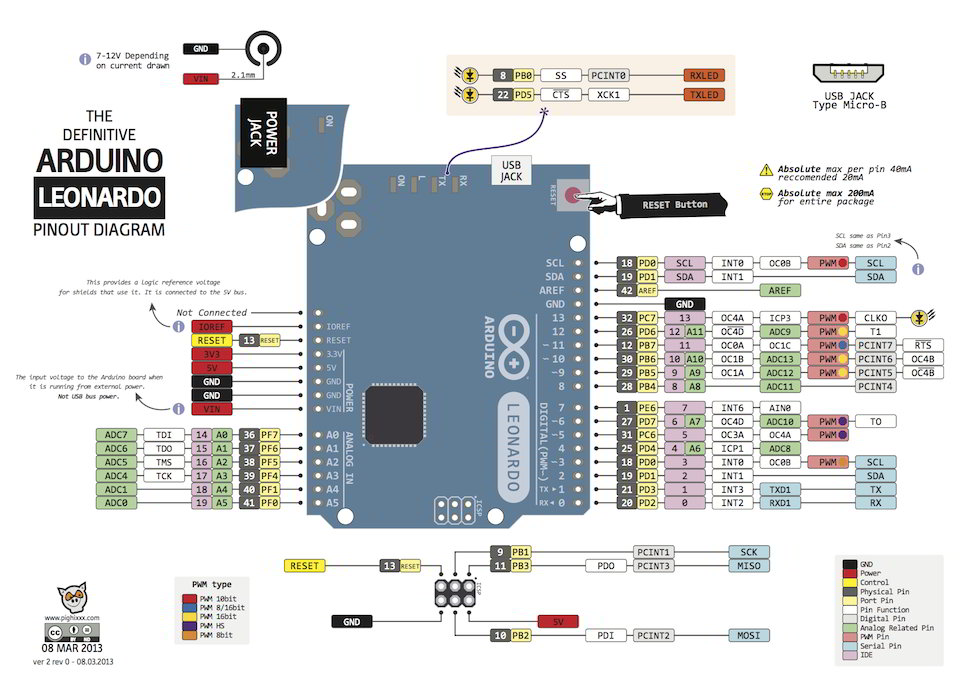 Still not working (as pic below shows….)
I followed following methods about wiring on leonardo, but it didn't work either.